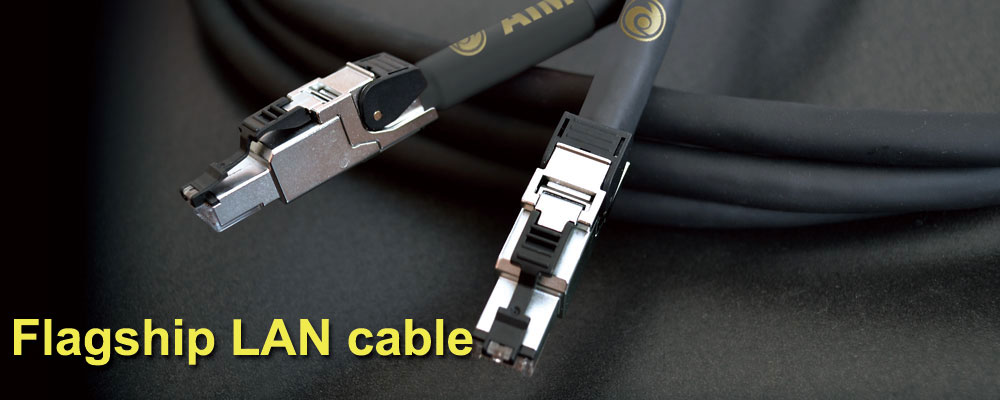 Features
Employs a newly developed Electromagnetic Interference absorbing material made of ferrite sheath, TOMY, for cable sheath.
Utilizes the OFC single wire conductor of maximum specification(AWG 22) to ensure ultra high speed performance at 40Gbps.
Uses Asahi Kasei Corporation's Electromagnetic Interference suppression sheet PULSHUT® MU for each twisted pair cable.


Reduces unwanted Electromagnetic Interference by cutting Electromagnetic Interference emitted from the device and conduction Electromagnetic Interference from the power source. PULSHUT® is a trademark of Asahi Kasei Corporation.
*1 All products are tested for 18Gbps transmission before shipment.
*2 Based on the comparison of the previous R10 model and FLR2-10 model.
Specification
| | |
| --- | --- |
| Connector | 8P8C Modular connector(RJ45) |
| Connector Size | W13.8mm x H51.2mm x D16.2mm |
| Connector Structure | Hard polycarbonate housing with zinc die-cast, nickel plating |
| Standard | Compliant with ANSI/TIA/EIA-568-B and IEC 60603-7-5 |
| Outside Diameter | 10Φ(mm) |
| Cable Color | Black |
| Conductor Size | Single Line AWG22 |
| Number of conductor | Twisted Pair x 4(8) |
| Conductor Material | OFC(high-pure oxygen-free copper) |
| Conductor Coating | Foamed double sheath |

Cable transmission performance
The Category 7 standard dose not apply to the cables with RJ45 connectors. Category 7 connectors officially specified by ISO/IEC 11801 are not RJ45 but TERA, ARJ45, GG45 and other connectors that are compliant with IEC 60603-7-7 and IEC 61076-3-104. All descriptions herein are based on accurate infomation about standards. The cable itself meets the Category 7 standard, and that with RJ45 connectors at both ends the Category 6A standard for maximum specifications.
Product Lineup
| Model Number | Length |
| --- | --- |
| NA7-005 | 0.5m |
| NA7-010 | 1m |
| NA7-015 | 1.5m |
| NA7-020 | 2m |
| NA7-030 | 3m*1 |