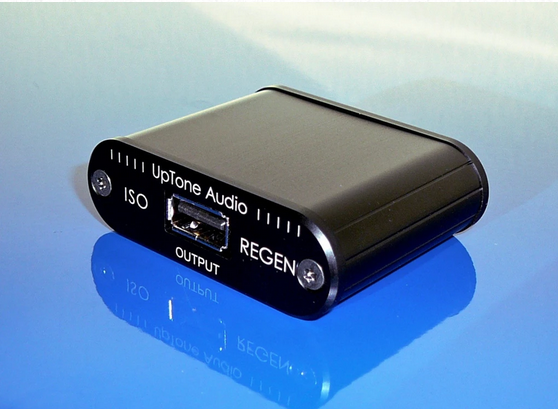 The UpTone Audio ISO REGEN is the first device—designed specifically for quality music systems—to deliver both true high-speed galvanic isolation and extremely high signal integrity in a single, small and affordable package.  
The ISO REGEN includes many significant enhancements over our famous USB REGEN (almost 4,000 sold worldwide)—the original device which changed the way audiophiles think about what matters in USB audio—and which spawned a number of imitators.
Using and enjoying the dramatic musical benefits of the ISO REGEN is simple: Just insert it between your USB source and DAC.  No software drivers are needed, your computer will "see" your DAC though the 'hub" of the REGEN.  All music data-stream formats are supported.  And you won't need any additional USB cables (see below).